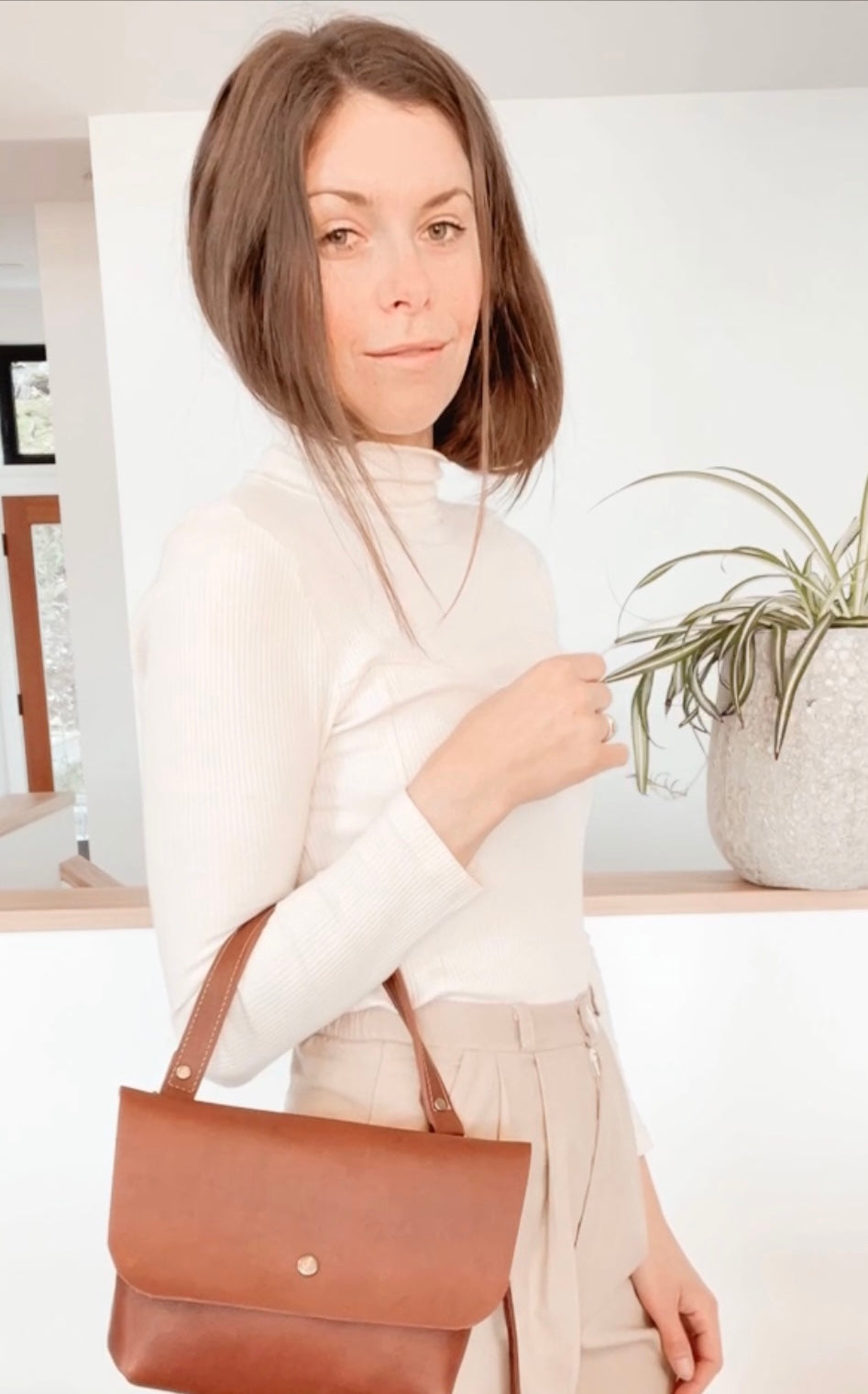 Discover our range of slow made leather bags and accessories. We work with quality materials, sourced with intention and always create with a zero waste mentality. 
Slow made
I truly believe well made products take time. From designing to cutting, sewing, to the finishing details each step takes time. We don't call it slow made for nothing, but you'll have a lifetime to appreciate them.
Single Touch  
Each item created by Market Canvas is a single touch product.  Each has been dreamt, designed, crafted and finished by one pair of hands.  Each has been crafted with care. 
Chosen With Consideration 
Our materials and supplier have been chosen based on proximity, location and ability to collaborate. Allowing me to select each hide and build a meaningful relationship with the seller whom is a wealth of knowledge and has taught me so much.
Crafted with Care
Losing myself in creation, honing my craft, learning new techniques, finding new tools, and taking time to create are all part of my love of making and allow me to bring all these elements together into each piece I create.
Custom Collaborations
Have an idea you want to bring to life? I love working with like minded maker and creators and collaborating on new products. 
Stock Market Canvas 
Looking for leather goods to adorn your shop shelves?   We do a limited amount of wholesale seasonally, and love working with likeminded design focused people. 
Reach out at marketcanvas@gmail.com 
Design and services 
Design consultation 
Custom branded leather/canvas goods
Small batch creation 
Ghost designing
Components that last
Ykk zippers
Solid natural brass hardware 
Oil tanned leather 
View my favorite bags